Last weekend we had perfect weather! Which means we were outside working on the chicken coop.
It started out with moving the chicken coop out of the pole building so the roof work could start.
Then next step was putting up the rafters.
Of course Buffy had to come around to check out the progress too!
I think she approved!
After the rafters were up then the OSB, tar paper and drip edge went on. The rest of the siding was next. It's really looking nice now!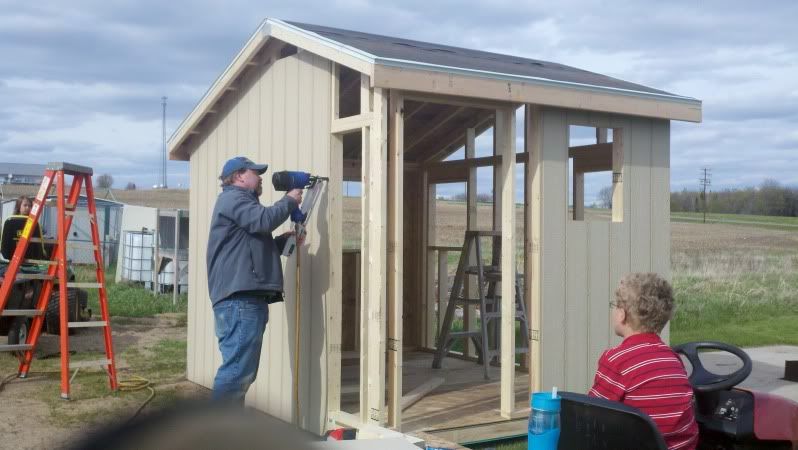 On Sunday the windows went in along with some blocking work on the interior.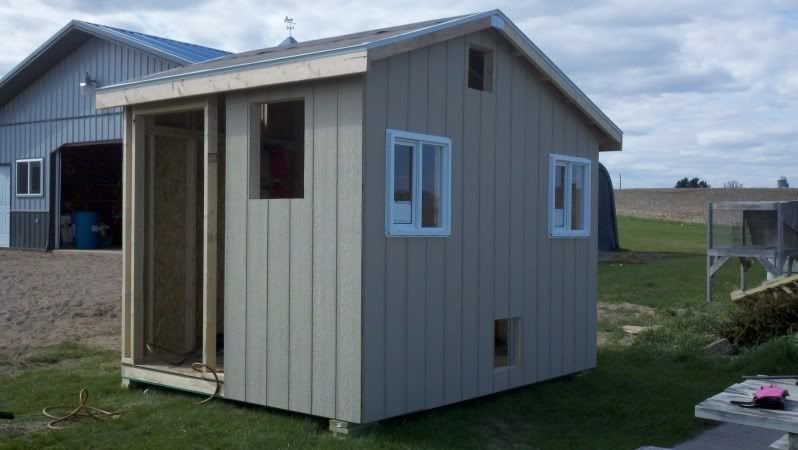 You can see the two windows on the east side and the chicken pop door. The cutout in the peak will have a vent in it. Eventually it will all be painted to match the pole building and the other chicken coop too. That will be my big job.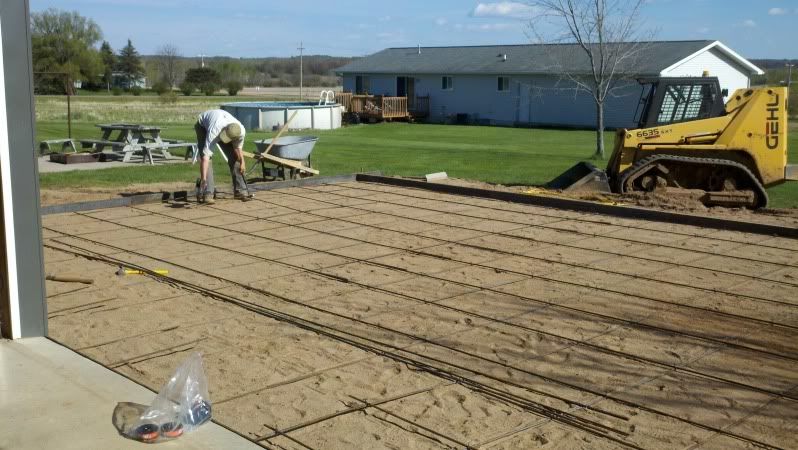 This week the concrete guys have been out and finished getting ready to pour the slab in front of the shop and along the east side where the coop will eventually sit.If the weather holds out they should be here to pour today!! The weekend will have us working on shingles and hopefully more interior work. We will need to wire everything then insulate before putting up the interior walls.
I hope to have a feeder built into the wall for this coop. An idea I got from the forums on Backyardchickens. It will be nice to not have the feeder hanging in the middle of the coop taking up floor space and I will be able to fill it from the storage side of the coop and not have to go into the chicken's side!
The latest word on my order for chicks is three more weeks. I'm waiting for some
Swedish Flower Hens!
They are still pretty rare and hard to get. The people I'm getting them from only had 4 hens and are hatching all the eggs they get but still can't keep up with the orders. All the Swedish Flower Hens in the US have come from
Green Fire Farms.
They were first imported to the US in June, 2010. They are a very colorful breed that's extremely winter hardy! I can't wait to get them!!!